Our neighbor's cat died and I don't know what to do. My almost 3-year-old daughter is asking about the cat, named Bear. She has no idea the can of worms she's opening. How do I talk to my child about death without scarring her forever?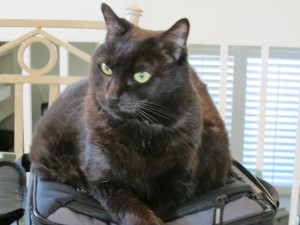 My first instinct is to avoid, avoid, avoid. "Hey, let's have ice cream!" usually works.  Another option is a gentle lie.  Unlike dogs, cats are always MIA – under a bed, hiding from repair people, wandering in the woods.  It would be easy to attribute Bear's absence to something benign, albeit false. Possibly for years.
But poor Bear, having lived 17 very happy years with my neighbor and dear friend, could perhaps be a teachable moment.  I turned to a parenting book I like, Betsy Brown Braun's Just Tell Me What To Say. According to Betsy, parents bring their own baggage to the death talk, and it helps to sort yourself out before you decide what to say to your kids. 
Keep reading at Families in the Loop…