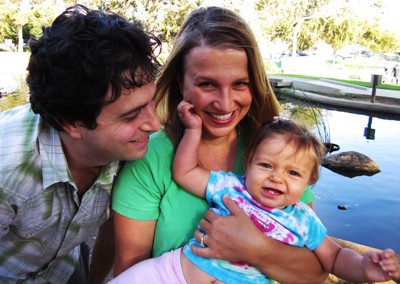 I'm Amy, a reality television producer turned freelance writer and blogger.  I recently married my baby daddy and our three-year-old daughter Viv made a spectacular flower girl.  (For more about our Carriage Before Marriage story, check out this post: First Comes Love.)
Now we are expecting our second child and we are thrilled–and nervous.
New here?   There's a "Favorite Posts" pull-down menu on the home page, and below that, "I Love Lists" – an fun & easy place to start reading.
Carriage Before Marriage was named a Top 100 Mom Blog by Babble and a Top 25 Funny Moms blog by Circle of Moms.  It was quoted on Today Moms at MSNBC.com and has been syndicated on BlogHer.
When I'm not blogging here, I write for The Huffington Post, Lifetime Moms, mom.me, Momtastic, Parenting, What To Expect, Circle of Moms/Pop Sugar and In The Powder Room.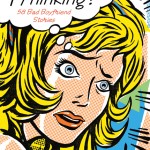 I was proud to have two essays featured in a funny anthology called What Was I Thinking: 58 Bad Boyfriend Stories alongside my writing idols Cindy Chupack and Carrie Fisher.  You can read one of my stories, "Junk in the Trunk," here on MSNBC.com or watch the digital "VidLit" version.
My work also appears in the In The Powder Room anthology You Have Lipstick on Your Teeth.