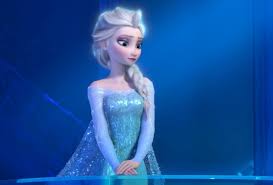 When Frozen came out and everyone was raving, I thought about taking my three-year-old daughter to her first movie. The reviews said the film was smart, with strong female heroines and great music.  I could almost taste the popcorn and Milk Duds until I read a little further and found out the main characters' parents were lost at sea, never to return. Oh Disney, you've done it again: you killed Mommy!
Disney movies have been murdering moms since the 1940s, when Bambi's mother was shot dead by a hunter The world was at war back then, so traumatic loss could have been a reflection of the times.  Except Disney didn't stop there. Quasimodo's mom was felled by an angry mob. The Little Mermaid's mom was killed by pirates. Nemo's mom was eaten.  Not cool, Disney.
Even when mom isn't blatantly killed off, she's frequently MIA. Did Sleeping Beauty or Belle from Beauty and The Beast have moms? Not that I could tell, which is odd since someone must have taught those princesses how to coordinate their outfits and blow dry their hair.
To be fair, Disney doesn't only have it in for moms. Fathers are dispatched with violently in The Lion King (trampled by a herd), Mulan (killed by Huns) and The Princess and The Frog (killed in battle).  Sometimes Disney characters are completely orphaned and forced to live with an evil stepmother (Cinderella) or a tribe of moody dwarves (Snow White).
So why does Disney keep offing parents?  I can think of a few reasons…
Keep reading at Lifetime Moms.