Mating for life doesn't scare me.  Choosing plates, glasses and pans that we might be using for the rest of our lives has me FLUMMOXED.
Yep, I'm starting to think about registering for wedding gifts, and I need your help. Married (and divorced) people: what are the things you're so glad you registered for?  What proved pointless, sitting in storage all these years?  
Before you answer, know that I love to cook and I especially love discovering a new tool or gadget that makes cooking easier, tastier or more fun. Of course, I can't expect you to do ALL the work, here, so I'll show you my mine if you show me yours! 
My 5 Favorite Cooking Tools:
1)      1. Onion Goggles – Before my dad gifted these goggles to me, I used to have to chop onions with a piece of bread hanging from my mouth to absorb the fumes before they got to my eyes.  I'm a huge onion crier!  These goggles totally solve the problem and obviously look really cool too.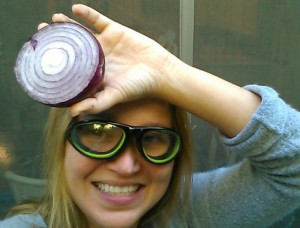 2)     2. Lemon Reamer – Besides the awesomely filthy name (nice job, Williams Sonoma!), this tool is so helpful for juicing limes, lemons or oranges for a sauce.  I know Giada always does it with her bare hands, catching the seeds in her palm like a human sieve, but I think she has stronger biceps than I do, probably from blowing drying her perfect hair while mincing garlic.  I need the extra help.  Plus, if your hands are covered in tiny toddler-related injuries like mine, best not to apply lemon juice directly to the wounds.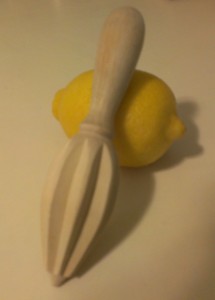 3)      3. Double-Burner Griddle – I've struggled with making pancakes, and what I finally learned (from a professional chef friend) is that tools can make all the difference.  A double-burner griddle evenly conducts the heat from two burners, so you can make lots of hotcakes at the same time and they cook perfectly.  I bought the fancy All Clad version and love it.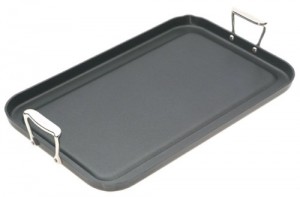 4)      4. Dutch Oven – Until recently, I thought a dutch oven was that thing that happens when you try to conceal a fart under the covers.  Then, I was gifted a 5.5 quart Le Creuset dutch oven, and fell in love with this master multi-tasker that goes from the stove top into the oven.  I use it for soups, chili, risotto, stews and more.  (Recently I got a slow cooker that I also love, except I tend to forget to plan ahead enough to use it.)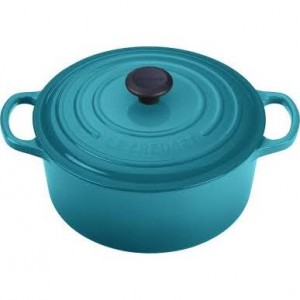 5)      5. Cuisinart – This is my kitchen MVP.  I use it constantly to chop, puree and blend everything from pesto to gazpacho.  I've even switched out the blade to make hash browns and slaw.  I wish I had Ina Garten's giant kitchen so I could have two like she does, because one is always in the dishwasher.  But you can't register for counter space.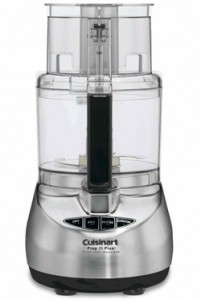 So those are my kitchen all-stars.  What are your must-haves?  And what are your don't-bothers?

Feel free to step outside the kitchen to talk about thread count, towel quantity, picture frames, entertaining ware or whatever else you can school me on. 

Thanks in advance from an overwhelmed mommy/bride.