Today was the day!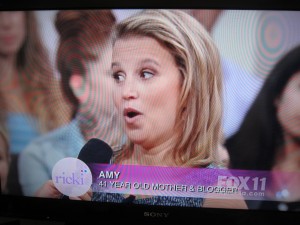 I appeared as a guest on The Ricki Lake Show for an episode called "40 and Pregnant."  I am neither 40 nor pregnant, but I was both of those things when I carried my daughter Viv, and I came on the show to provide the Carriage Before Marriage angle.  I don't do a whole lot of TV (unless you count this), so watching it today was pretty surreal.  Here's how it went down:
3:01p  Holy shit, I'm sitting right behind Ricki.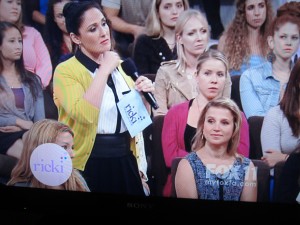 I hope I don't make any stupid faces or anything.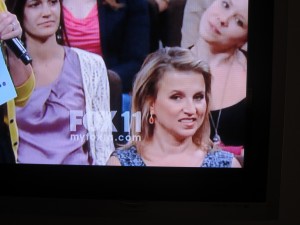 Am I thinking…
A) Did I leave the stove on?
B) Did that poor woman really try IVF 8 times?
C) Who farted?
3:11p   When this skinny babe comes out and says she had triplets, I'm certain she's going to finish that sentence "…with a surrogate."  Turns out she carried them and still looks like this.  Better fast forward over this part when I'm showing it to Dave later.  I've worked too hard to convince him that it takes 9 months to gain it and 9 years to lose it.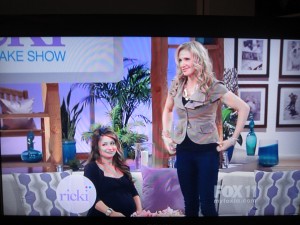 3:14  Ricki says "I want to chat with a 41-year-old mother and blogger…" and hey, that's me!   While I'm not crazy about the "41″ part, I'm really proud of the "mother" and "blogger" parts so I guess it's worth it.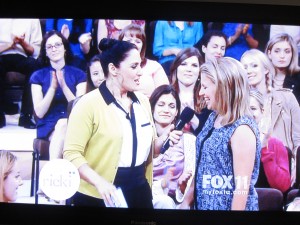 3:15  Right before the taping started, I asked my producer friend Jessica if she had any advice.  She told me to "just keep talking."  That's why I barely let Ricki get a word in edgewise.  The only time I paused was when I heard the audience go "awwww" (which you can't really hear on TV) and I realized they were showing a photo of Viv on a big screen.  Awwww.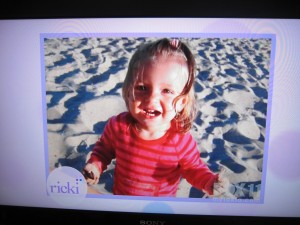 3:16  How dare this woman claim to be 41 when she is clearly 28!  Okay fine, she's telling the truth, but it's annoying that she's super hot despite being super pregnant.  That's Los Angeles for you.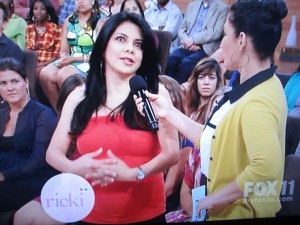 3:20  I loved the medical expert, Dr. Suzanne.  Loved her so much that I cornered her during a commercial break and was like, Ok, I know we only have 15 seconds, but here's my medical history…would you recommend IVF? Blink once for yes.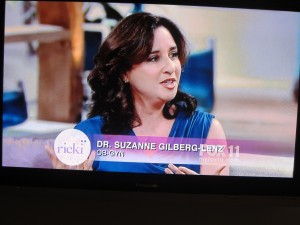 3:38  The husbands look so shell-shocked.  I can't tell if it's because they're about to become dads or because they've just realized they're on The Ricki Lake Show.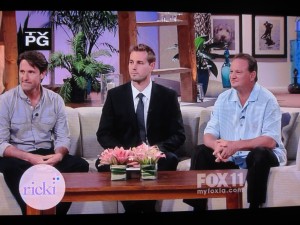 3:45  How cute are the babies and mommies they brought out for the workout segment?   Almost makes me want to start exercising.  Almost.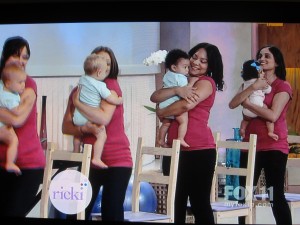 I had a great time doing the show and am relieved that I mostly made sense.
I'm also really excited to have reached some new readers.  Welcome to the blog!