I'm not just a fake blonde—I'm something of a Swedophile.  I drive a Volvo, cared for by Bjorn at the Swedish Otto Kleenik.   I enjoy lingonberry jam.  My favorite muppet is the Swedish Chef.
But Ikea, we need to talk.
It's not what you think.  I've forgiven you for all that shitty disposable particle board furniture you made me build and then slowly destroy in my first studio apartment.  Your stuff is really nice now.  I even love the fun, cheap toys you make.  But Ikea, what is the meaning of this?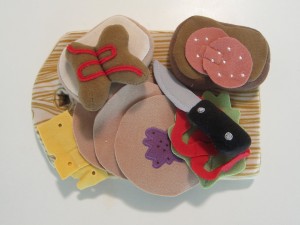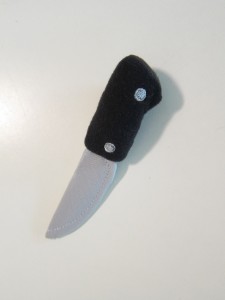 I bought my toddler a breakfast set and it comes with a dagger?   What kind of breakfast utensil is that?  Do Swedish children have to catch and kill their own sausage?
Speaking of which, is this supposed to be sausage?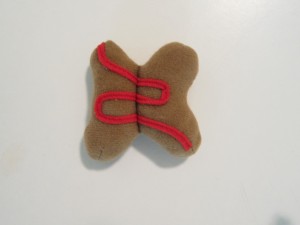 Because it looks like a butterfly with ketchup on it.
And what are these?  A D-cup?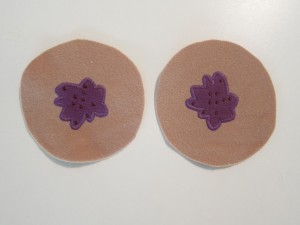 I haven't been able to identify half the items in the breakfest set, so I went to your website searching for information.  There is none.  But I did find this "salmon set."
I don't know about you, but we're still playing with toy fish in the bath – not filleting them whole.  I find this to be a scary toy.  I'd hate to see the burger set.   Here kid, the plush cow says "moo."  Now make us a quarter pounder!  Meat locker sold separately.
So I'm left baffled by breakfast.  At least I know what this is: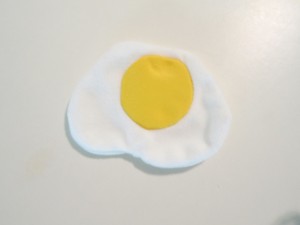 It's my brain, on drugs.
Alternate titles for this blog post:
How Swedish It Is
Swedish Emotion
The Swedish Life
The Swedish Smell of Success
Hey Swedie